Overview
With the help of experienced, caring teachers, you can practice using English for everyday conversation in a fun and interactive atmosphere. The Conversation & Culture program can be your gateway to effective communication and additional professional or academic goals in 2 or 4 week increments.
Benefits
Study in 2-week sessions for up to 12 weeks. Our 2- and 4-week ESL programs are also suitable for students who want to combine part-time English study with a holiday abroad.
Learn to speak and understand authentic English with more confidence in classes which focus on real-life communication through lively learning activities
Immerse yourself in American culture as the focus of your listening, speaking, reading, and writing practice
Refresh your language skills before attending an American college or university
Attend small classes – usually about 16 students
Get to know classmates from different countries and gain an international perspective
Advance your skills through your choice of specialized courses including American Culture, English for Science & Technology and Academic Preparation
Receive a certificate upon successful completion of your program
Requirements
Available to students 17 years and older at all levels of English proficiency
To attend this program full-time, you are required to obtain a student visa (F-1)
Our 2- and 4-week ESL programs are suitable for students who want to combine part-time English study with a holiday abroad. If you are coming to the U.S. mainly for tourism, and you want to take English language classes for your own pleasure or recreation, then a tourist visa (B-2) or Visa Waiver (WT) is appropriate
Course Options
Courses offered at all proficiency levels
Choose specialized course options at program orientation. Specialized course options may vary by section
Options for incidental study available
Sample Class Schedule
Specialized Course
7.5 hours/week
Speaking & Listening
7.5 hours/week
Pronunciation & Vocabulary
(or)
Business Writing
5 hours/week
72 class hours per 4-week session
36 class hours per 2-week session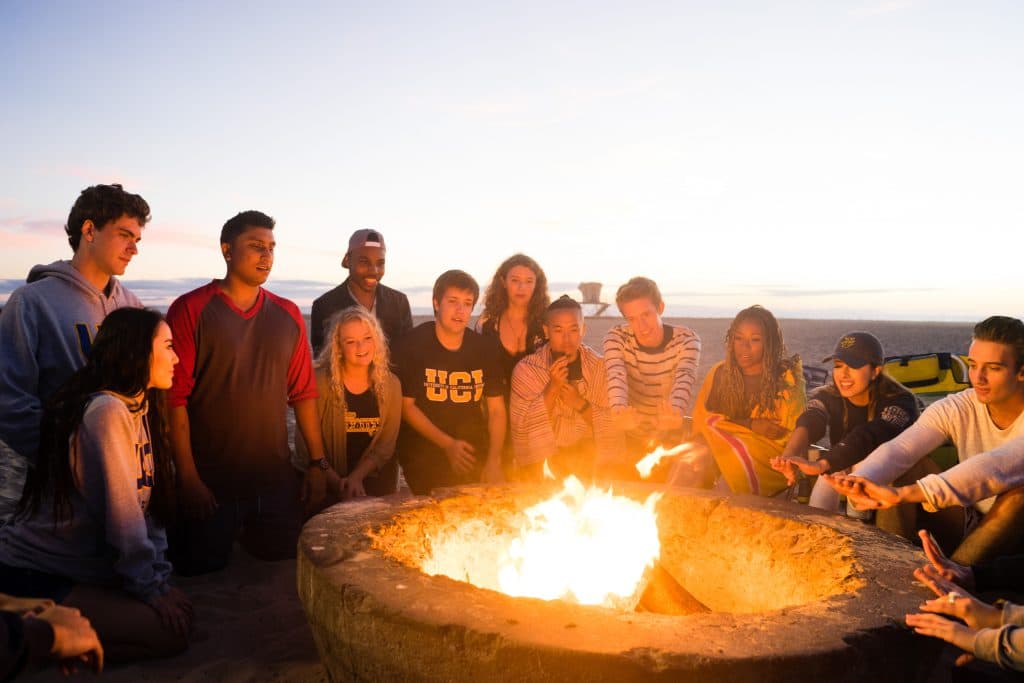 English Plus
While enrolled in Conversation & Culture, you can receive a discount for our online courses designed to enhance personal and professional development.
25% discount on first online course for ESL students while they are enrolled in the ESL program
10% discount for all subsequent courses
Courses may be applied to a full online certificate from UCI
See the list of available courses on the UCI Division of Continuing Education page here.