For years, IUPP has helped the best and brightest international students get admitted to the University of California, Irvine. Now it's your turn, and you have more options than ever before.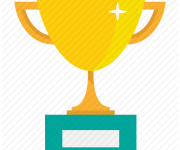 The brand new IUPP College & University Placement (CUP) Track  provides customized support to help international students achieve their goal of attending and excelling in a four-year college or university in the United States.
Unlike IUPP Zot!, which facilitates admission to UCI and other UC campuses, the IUPP CUP Track attracts students who may not meet minimum UC requirements but want to take advantage of UCI's expert preparation to get admitted to other excellent U.S. institutions.
Program Features :
Extensive one-on-one advising and comprehensive application assistance from an experienced and dedicated academic counselor
20-hour Academic & American Culture Course and weekly Undergraduate Preparation Seminar focusing on university study skills and preparation for university-level required U.S. History course
30-hour SAT and 30-hour TOEFL iBT test preparation courses
Academic English support, including coursework and tutoring in English or university study skills
A Conversation Partner, a current UCI student, who will meet with the student once a week
Introduction to and interaction with a major U.S. research institution, UCI, its prestigious faculty, its abundant resources, and its academic rigor
Social events and excursions with other international and American students
Program Guidelines for IUPP College & University Placement Track
Minimum English Proficiency Score
Core Curriculum
Length of Study
Program Tuition

Online DCE ESL Proficiency Test1

The DCE English Placement Test is administered upon arrival. The result of the test will determine the amount of ESL needed

10-Week Intensive ESL
Test Preparation (e.g., TOEFL, IELTS, SAT)
Undergraduate Preparation Seminar
UCI undergraduate courses2

*Additional quarters of ESL available for fee

6 months (additional quarters available for added cost)
$17,500 USD

1Online DCE ESL Placement Test can be substituted with any of the following: At least 3 years of High School English with a B average; A minimum TOEFL score of 43 or 443; A minimum score of 4.0 on IELTS; A minimum score of 3 on the AP English language; A minimum score of 90 on Gao Kao or Hui Kao test; Completion of Level 4 or higher in UCI DCE's 10-Week Intensive ESL Program; A minimum score of 30 on PTE Academic; Completion of A2 or higher on CEFR or ISE; A minimum score of 381 on TOEIC; or A minimum score of 2.5 on iTEP; SAT and ACT scores will be reviewed on a case-by-case basis.

2Must obtain prior approval from IUPP.
Full-Time Study Requirements:
A full-time course of study, in compliance with both UC and U.S. immigration requirements, is defined as:
Minimum of 18 hours of ESL courses or 12 units of program-related coursework per quarter
No more than 4 units or one course per quarter may be taken in an online format
To successfully complete IUPP, students must fulfill all program requirements, including maintaining program academic performance standards in ESL, IUPP, and all other program-related coursework. Students may be dismissed if they fail to meet UC Academic and/or UC Behavioral Standards.
UCI Division of Continuing Education will monitor each student's academic and personal progress. After each student signs the FERPA Authorization to Release Information to a Designated Third Party, UCI Division of Continuing Education may report student's performance to designated recipients, including UCI Undergraduate Admissions, the admissions units of other US university campuses, and the student's parents/guardians.
Note: IUPP does not guarantee admission to any university.