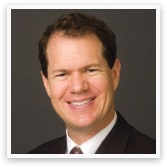 Welcome Message
Being able to communicate in English is a critical skill for anyone seeking to live, work, or succeed professionally in the global community. Where you learn your skills is vital in shaping your level of English proficiency. Choosing to study in the English-language programs at the University of California, Irvine is an important step towards reaching your individual goals.
At UC Irvine, you will learn from highly-qualified, caring instructors with graduate degrees, international experience, and lots of enthusiasm. Our fully-accredited programs prepare you to understand and use English in a variety of academic, professional, and personal situations. TOEFL- and IELTS-targeted study is woven into all of our classes. In each course, you will experience intense, dynamic English language study through a variety of successful, interactive teaching methods.
We offer the following types of English language courses:
Prepare for university-level study, career advancement, and personal goals for learning English as a second language in this fully-accredited, academically-oriented program
Learn and practice using English for everyday conversation in a fun and interactive way in our fully-accredited program
Explore our communities on cultural field trips for an integrated educational experience
Improve your international business English communication skills in this fully-accredited program to advance your career or succeed in one of our Accelerated Certificate Programs
Learn more about the American business society and way of doing business with focuses available in Finance, Marketing, and Import/Export
We look forward to helping you achieve your goals!



Brad Gilpin
Associate Director
International Programs