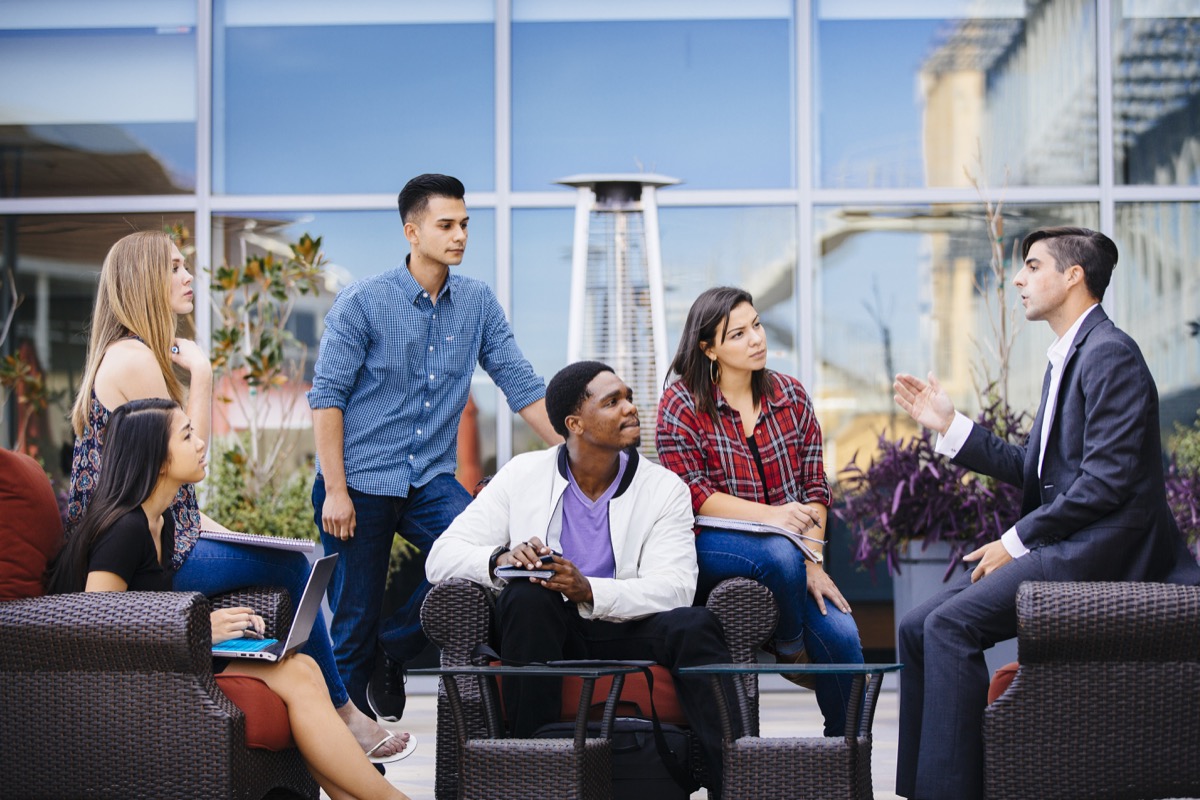 Overview
Gain practical experience with real-life application of the skills and concepts you learned in your Accelerated Certificate Program.  Take part in a 3-month professional internship (practicum) with the local Orange County business community.
Benefits
Learn to write an American-style resume and cover letter
Enhance interview and communication skills
Gain valuable professional experience
Increase your exposure to American business culture
Cultivate educationally enhancing relationships
Step-By-Step Internship Process
Attend an internship information session
Enroll and participate in Resume Writing & Interviewing Skills (LINGUIS_806.1) course to learn how to write a professional resume and cover letter, practice and improve interview skills, and receive support and guidance in the internship application process
Apply and interview for internships
Accept internship with company based on offers received
Participate in Internship Practicum course (MGMT_X462) and attend on-campus class sessions
Complete internship
Submit internship/practicum report in reflection of internship experience
Requirements
Students are eligible for the International Internships program after the successful completion of an ACP program.  All participants must attend mandatory meetings and workshops, and be in good academic standing.
Program Policies and Dates
Learn more about the policies and procedures of the International Internships program here.
Find out upcoming program dates here.
Employers Looking for Interns
The International Internships program is always looking to partner with local Southern California companies interested in hiring international students in a variety of internship positions.  If you are interested in hiring interns, please complete this short survey and a staff member will be in contact with you shortly.