Welcome Message from the Associate Director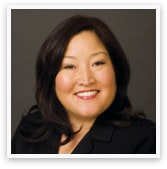 Welcome to the University of California, Irvine Division of Continuing Education's Professional Programs, where pursuing a post-graduate-level education opens doors to new opportunities for both professional and personal growth. By choosing one of our Accelerated Certificate Programs with a professional-level internship, you will gain academic distinction from one of the top public universities in the U.S. and the expertise necessary to rapidly advance in your career.
Each of our post-graduate certificate programs provide the opportunity to:
Enhance the value of your degree and update your skills and knowledge in your area of specialization in just 3 months
Gain practical work experience and apply academic theory in an internship related to your area of study
Attend a Professional Communications Seminar to gain a deeper understanding of your courses and to further develop your English communication skills for greater success in your profession
Receive academic advising
Participate in educational field trips to observe American professionals in the work environment
Develop a professional network of American and international colleagues
Consider Optional Practical Training (OPT) after 9 months of full-time study
My staff and I look forward to helping you achieve your career goals. Once again, welcome to the Professional Programs at UC Irvine!


Kelly L. Oto
Associate Director
Professional Programs