Welcome Message from the Dean
Welcome to International Programs at the University of California, Irvine – your resource for success! I invite you to explore our wide selection of programs especially designed for you – whether you are a student or a professional seeking to improve your English or gain state-of-the-art knowledge in your field. A typical learning pathway includes an intensive English language program, followed by a graduate level professional certificate program and an internship in the dynamic business environment of Orange County (The OC). After successfully completing your studies at UC Irvine, you will receive a highly respected professional credential from a world-class university, which could open the door to the next opportunity on your career path! If you are interested in studying at a top U.S. university, we have undergraduate and graduate preparation programs which guide international students through the American admission process and further prepare them to be competitive candidates for university. We are the resource that can assist you in achieving success in today's competitive, global economic environment. With best wishes, I look forward to meeting you! Sincerely,


Gary W. Matkin
Dean
Division of Continuing Education
University of California, Irvine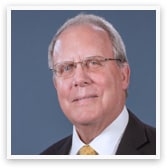 Welcome Message from the Associate Dean
Together with our friendly staff and faculty, I welcome you to take full advantage of the educational excellence available to you through our International Programs. All of us at UC Irvine look forward to helping you achieve your English-language, university-admission, and professional goals. It's our goal to help create a wonderful, memorable experience for you in the U.S. Welcome!
Charles Anthony Smith
Associate Dean
Division of Continuing Education
University of California, Irvine